We are a small breeder of Goldendoodles and Standard Poodles, located in South Western Pennsylvania (about 40 minutes south west of Pittsburgh, Pa).
Our dogs are raised in our homes and are treasured pets as well as moms and dads.
We offer the best family pet you'll ever meet and we encourage you to meet with us and our four legged family. Our pups are raised in our homes, not ever in a kennel and are socialized with kids and other pets.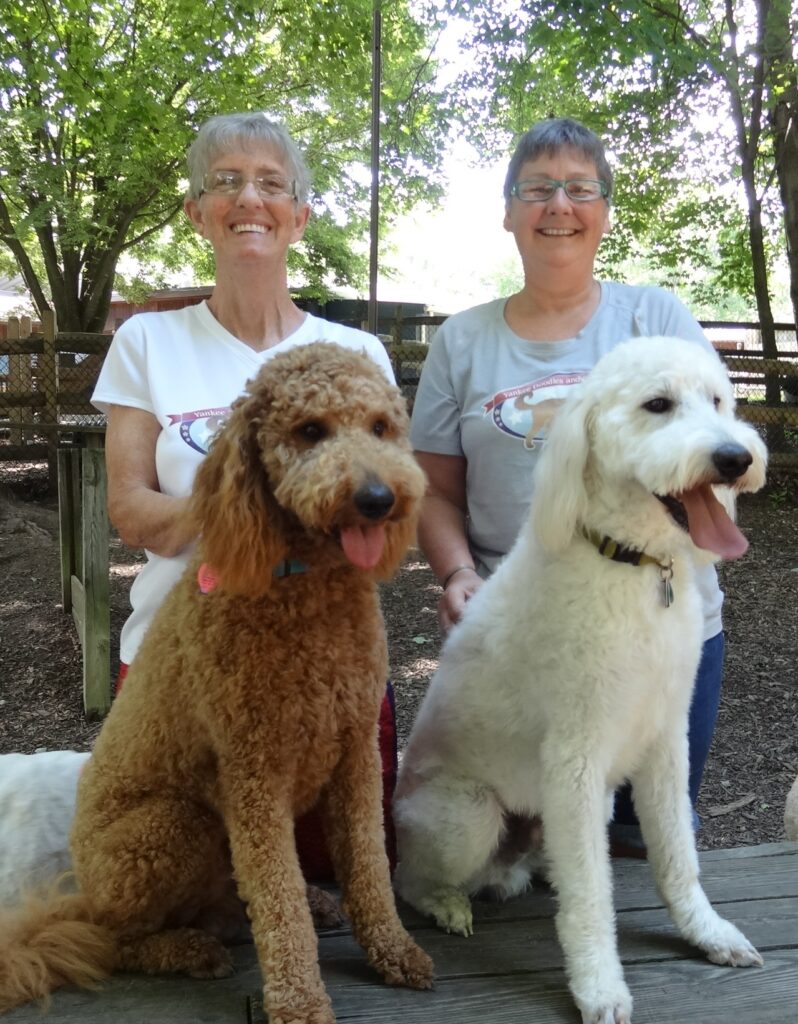 The Boys and us: Pat & Robbin with BixB (son of Topaz) and Sprout (son of TBoone)
The girls of 2020/2021: Dakota, Curls, Livvie, Sierra (laying) Twix, Coco, Tessa, Frankie, KitKat and Sapphire.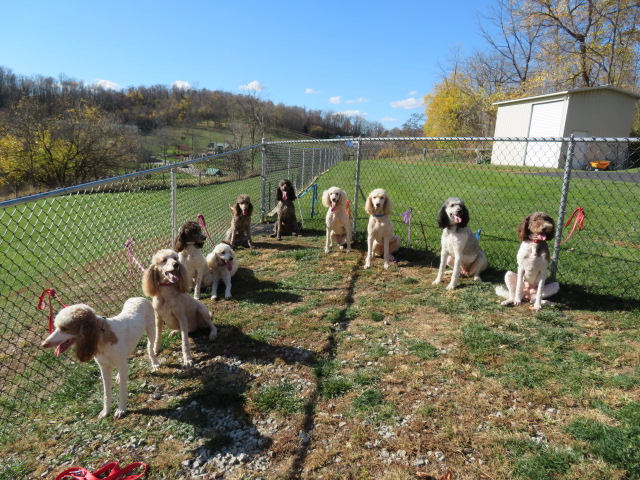 We are very proud to have received the Avella Award for Dog Breeder of 2013. We will certainly strive to stay on top in the coming year as well. Check our testimonials page for the copy of the accompanying press release.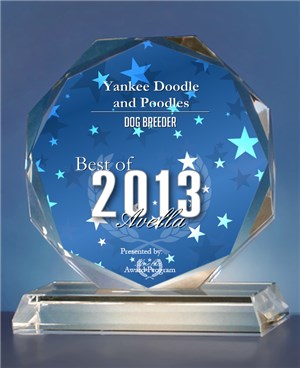 What We Do
You can't beat the goldendoodle for trainability and loving personality.
Be sure to check out our available puppies. We're sure you'll find them as adorable as we do.
Call for an appointment to find out what all the hype is about.